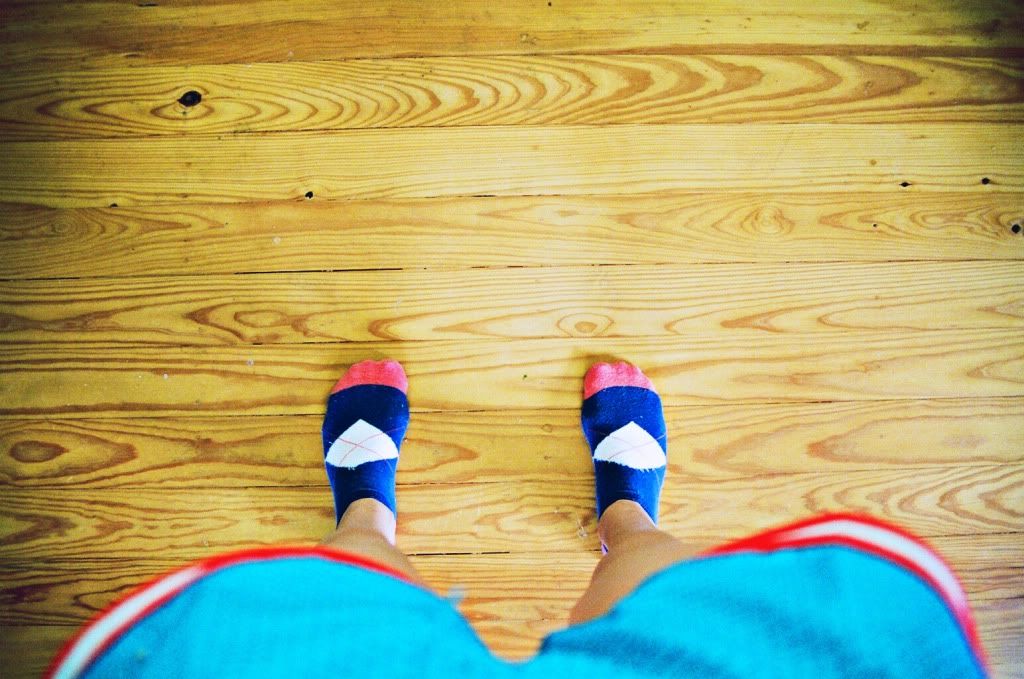 Hi, there.




We've been going to the swimming pool everyday. Not even time to launder the towels and suits. I've just been hanging them on our deck. Above, you see Stella playing amongst the clutter.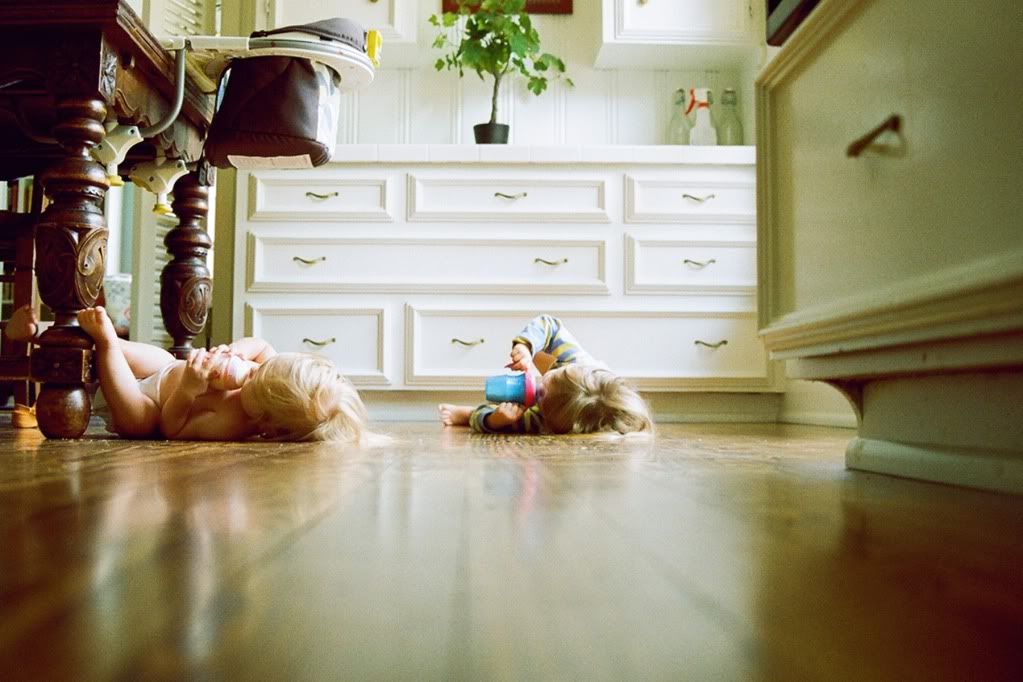 They come home exhausted and hungry. I lay them out and give them milk and have 2 minutes of quiet.

Odd thing about film: I sometimes photograph the same things with both of my cameras. So, I've already blogged about Stella meeting the sprinkler for the first time with digital photos. Now I have film. So, please re-visit it with me.





We've been sleeping A LOT here. Here's Jeff and Margot's bedtime ritual story.




Margaret has worn panties all day. She's urinated twice in the potty, once on the kitchen floor and one in the nice clean water of the baby pool. We'll do sleepy diapers for naps and nighttime, but would love any advice that you have to offer on that front. I think moving her bowels will be a different story. My guess it that she will hold it all day and do that part of her business in the diaper in the crib. -- "Just a phase" I keep telling myself.





All of the above are photographs made on my nikon fm10 film camera using kodak 800 film. The two below are from the same roll of film but have a very weird feel to them. I thought I should set them apart. They hardly even look like my children, but for some reason, I like them.