Hi.
We've been struggling a lot with bullying and general meanness around here. It started at church. The nursery worker called me in to tell me that Margot was terrorizing the other children. I gave her a time and out then put her back in the group of kids. I made my way back to the sanctuary and missed the sermon because I was pleading with God for answers. On the way home I asked if she kicked Liesel (another 2-y-o). She said, "No, I pushed her." "Did that make you sad, Margaret?" "No, I wasn't sad. Liesel was sad. I knocked her down like the Giant"

Note to self: Don't read the story of David and Goliath to Under-Threes (maybe Fours?).

But really the biggest struggle has been at home, bullying Stella.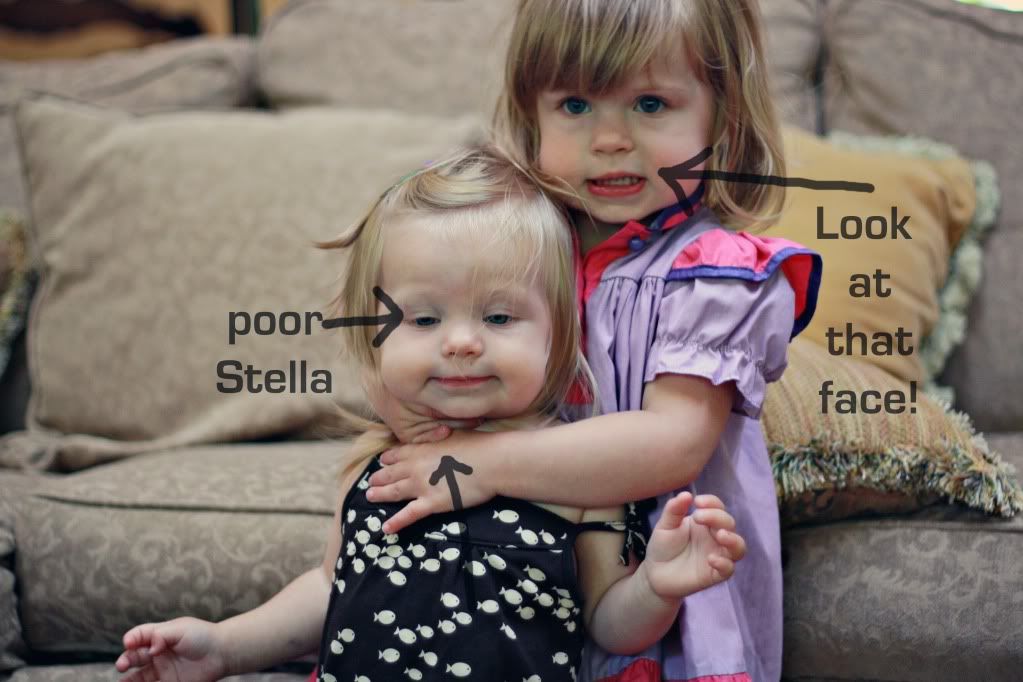 She gets this very aggressive face and just does any thing to be mean. Anything she touches, she has to see what it looks like being slammed against Stella's head: be it a pillow or a big dictionary. Anything that Stella is holding, Margot has to take.

Call me silly, but I didn't expect this.

I've been working on disciplining without emotion or anger. This has helped some. I'm also working on simply allowing them to bond more as sisters. In addition to moving them into the same room (when I get home from my vacation next week), I've been allowing Margot to have certain motherly roles.




They are also just plain spending more time together with careful mediators (Mama and Daddy).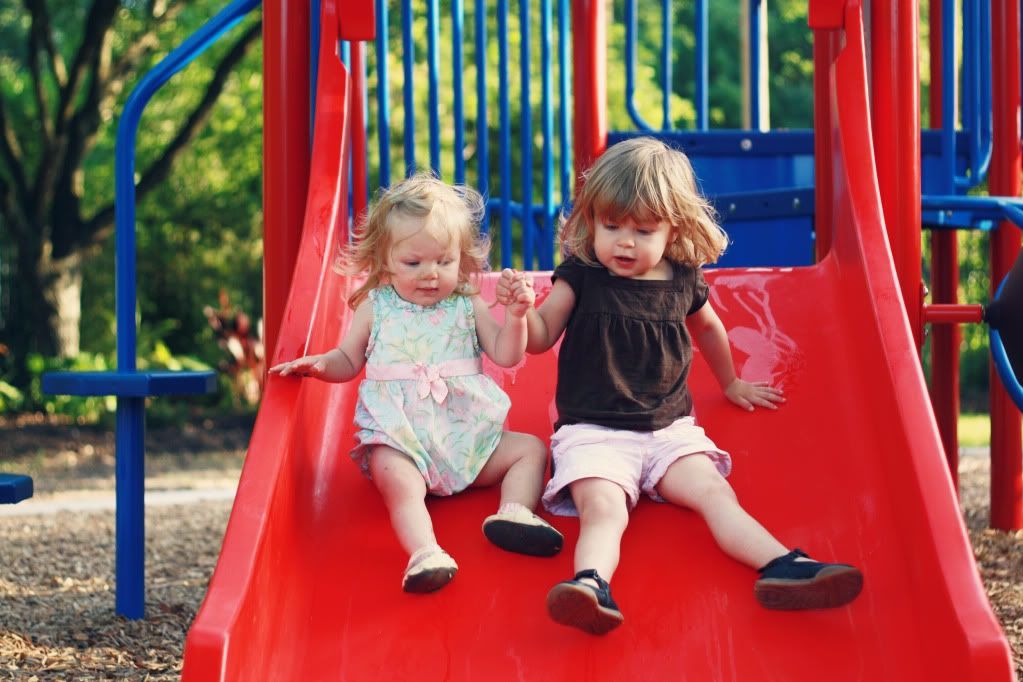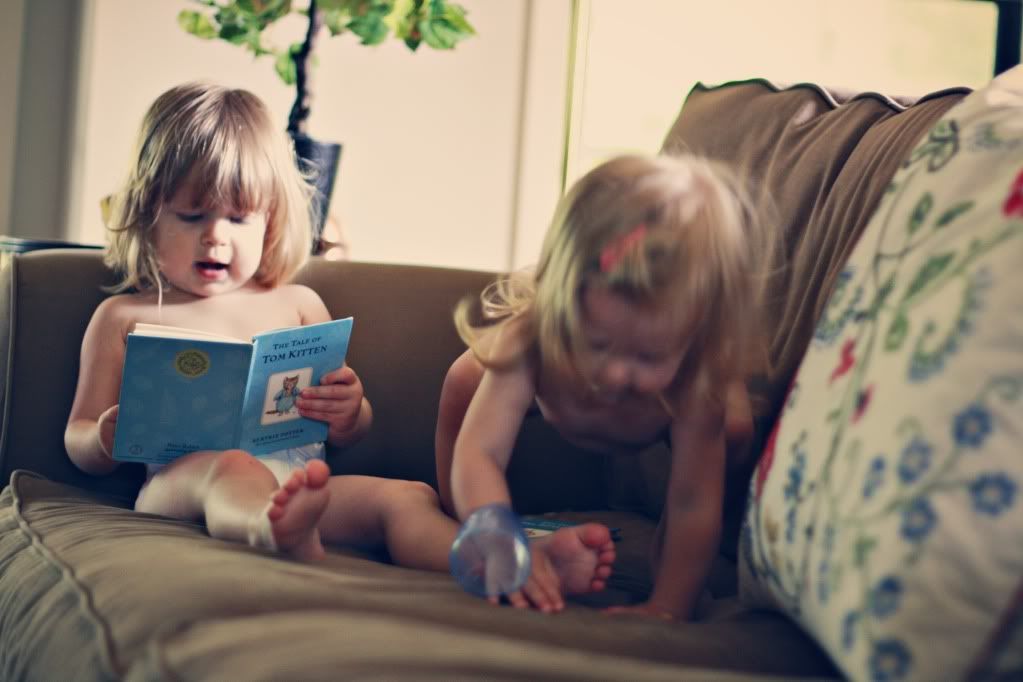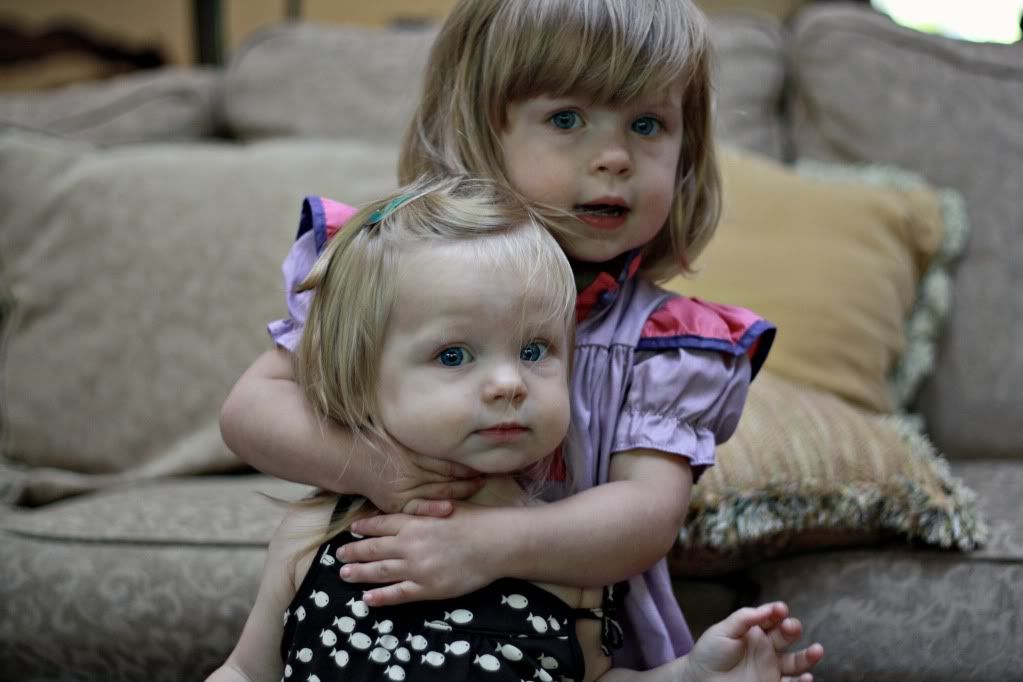 Things are getting better but they have not been easy. In fact, the last two weeks have tested every inch of my patience. Sorry to say that I didn't make and A plus. I'd say a D ... maybe a C.
Can't do it in my own strength. A+ in Christ Jesus!