I feel like I've been holding my breath for several days. We're certainly out of the woods with the girls, but now Jeff is sick.
Stella still has a cough to kill but she was walking around a bit. She was taking 4-5 steps at a time yesterday. This morning she started eating again (broccoli).
Margot still isn't eating much. Her eyes are mostly clear. Still coughing though. She doesn't seem to have much ear pain. We went on a long walk this morning during Stella's nap. Last night while I was cooking dinner (for the first time in more than a week!), she was working harder than I was at her little kitchen. I can't remember now what she was cooking. If I hadn't been so overwhelmed with the task at hand, I would have tried to capture it.

The weather has been fine for some days and we've taken full advantage.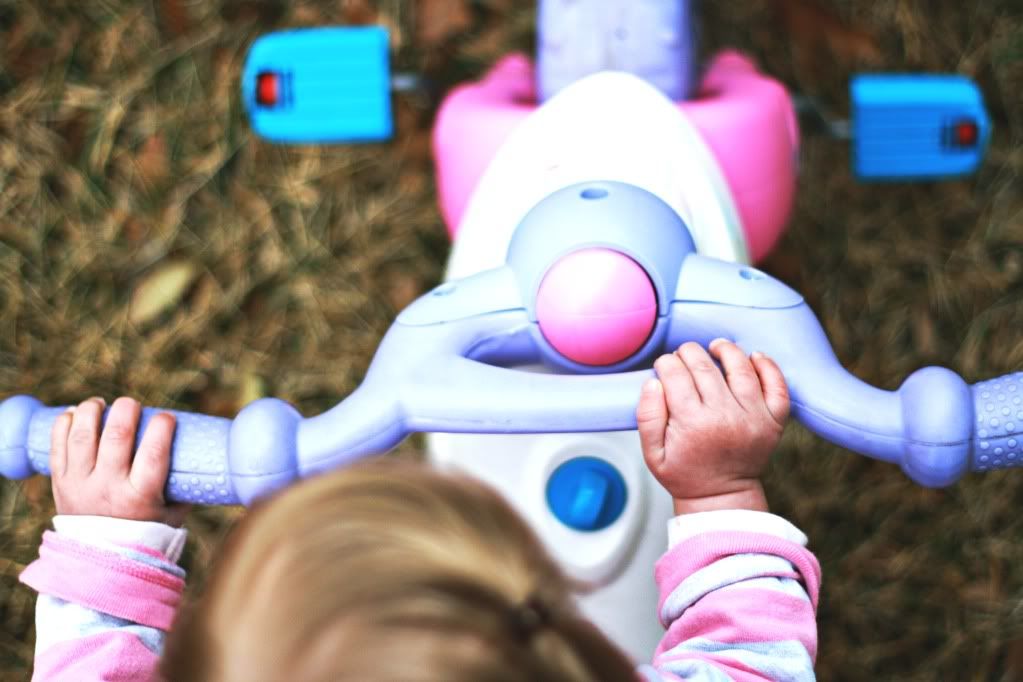 Now I just need to remember how to cook and how to put away clean laundry and we'll be back to normal! More soon.
Thanks for reading.