Be prepared to throw a lot of seemingly important things out of the window (like laundry, blogging, showering, et c.).
Try not to be upset when your shirt is used as a snot tissue by more than one person.
Sleep whenever you can.
If your child doesn't have an appetite, keep serving them food and forbid yourself from stressing about their caloric intake. They will balance themselves out soon enough.
Go to bed soon after they do. The house can be picked up when everyone is well. (I actually slept 12 hours last night!)
Don't over react.
By all means don't take them anywhere where they could potentially infect other kids.
Wash your hands often.
Make a game of washing their hands.
Keep in mind that bath time is really a lot of fun, keeps them confined, allows you to sit still while they do some low-energy play. Baths are more than just an evening shindigs. You can take many in a day.
Keep their noses lubed up with aquaphor. You're going to be wiping them alot. They will start to hurt until they are lubed ... constantly.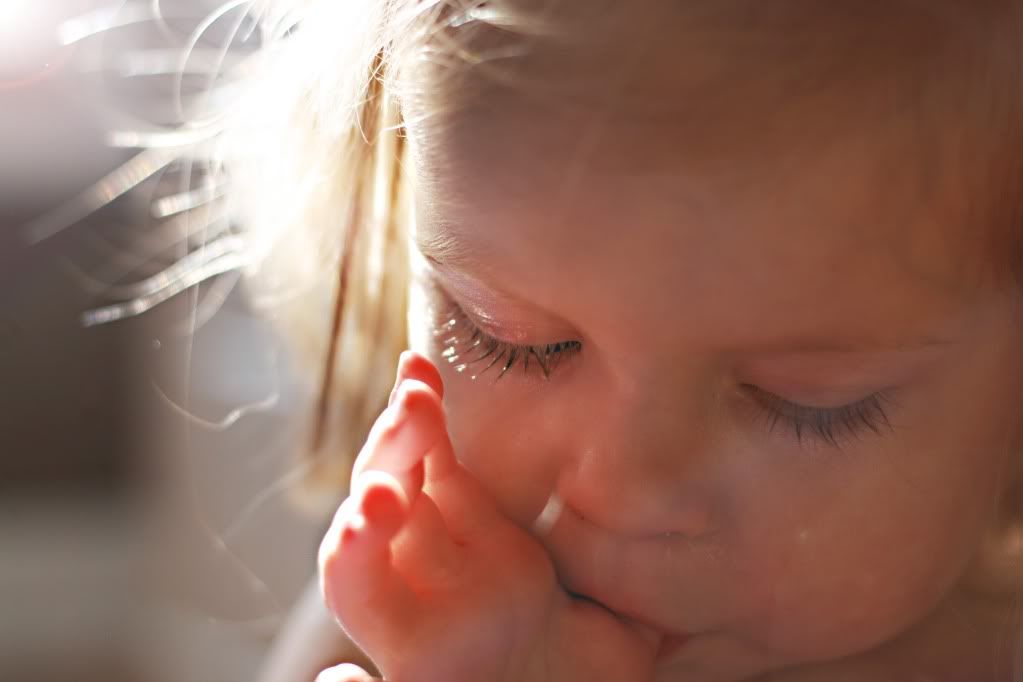 Look at those juicy juicy pinkeye lashes. Ick!
I will do another installment when my kids are well. I will probably have some fairly clear hindsight to pass along.