We had these totally cute bath toys, you've seen them here. The girls loved them. Loyal Stella stuck with the crab and roving Margot enjoyed the rest. One night I was squirting them with the spray (yes, I frequently spray the girls in the bath) when something darkish came out with the water. I cut open one of the toys to see the real deal.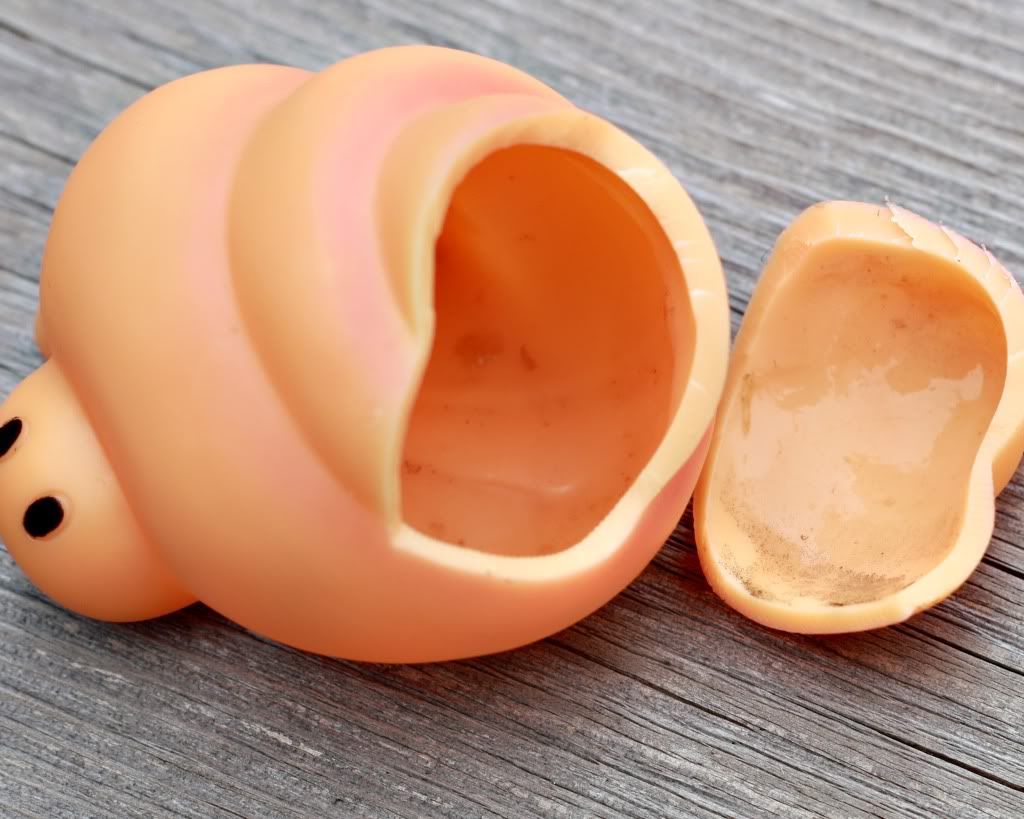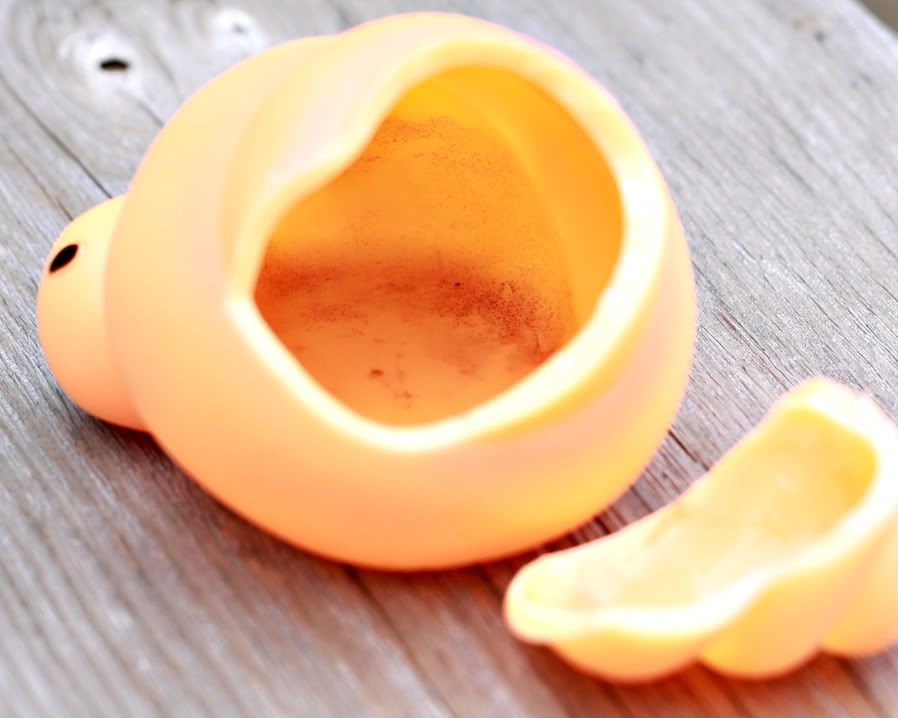 I've read somewhere that you can simply wash bath toys in the clothes washing machine, but I cannot see how that would remove the mold from within! See those tiny spores? The next day we trashed those sea squirties We loved our old bath toys so much, I'm considering replacing them and making sure they're just never in the bath. I don't know if Stella could go on without her beloved crab.

She holds the crab


for the entire duration


of every


single


bath.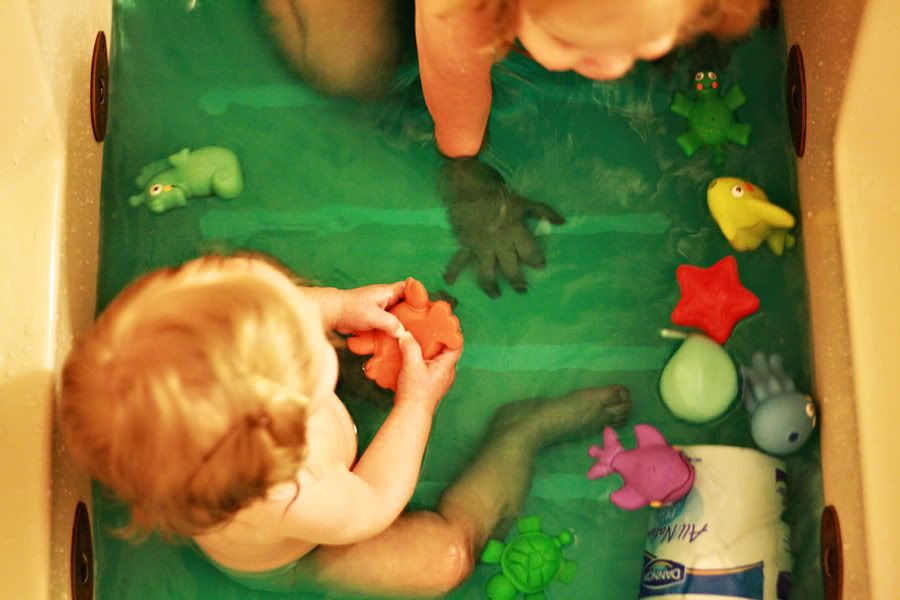 We also had a bit of discoloration on our bath mat, which we did away with. I advise putting down nonslip stickers to keep your kids upright. The puffy bath mats, while comfortable, are just a breeding farm for molds and mildews.
Make sure your bath is a safe (and fun) place. I think we'll be playing with rocks, cups, and yogurt tubs in the bath from here on out. These can all easily be thrown into the dishwasher.