I'm hosting a giveaway here because I love you guys and I want to share what God has been doing in our lives.
These CDs are scripture verses put to music; not just any music but really good music that I want to listen to whether my kids are around or not. Do you want to learn more about God's word? Enter to win. There may be only five of you who enter, but the winner will be chosen at random by Jeffrey. I will say to him "There have been 10 entries" and he will choose a number between 1 and 10 (or if there are 100, he will choose a random number between 1-100)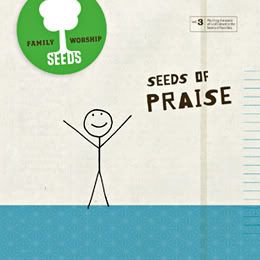 To enter please leave a comment with these details:
Which CD you would like to win.
Why you would choose that one over the others.
Please feel free to leave your comment in your native language. I know how to wield google translator quite well! In order to be reachable by me, you cannot leave your comment as "Anonymous". Comments will be closed when I wake up on Friday morning.
I will ship the CD to other countries!!
Seeds Family Worship
has no idea I'm giving away these CDs, but I hope you'll take the time to scoot over to their website to see what they're doing.