Happy Independence Day!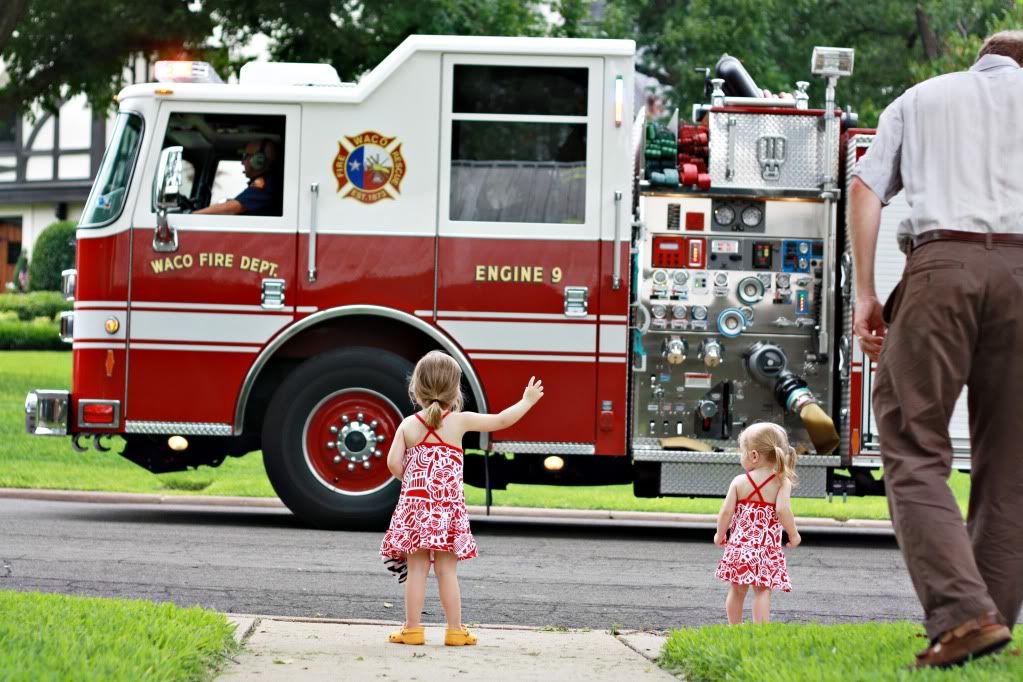 We had a little parade in our neighborhood. Judge Kenneth Starr drove by in the first car. Here's a short clip.
@ 1:00 - you can see the picture of the fire engine I captured above happening in "real time"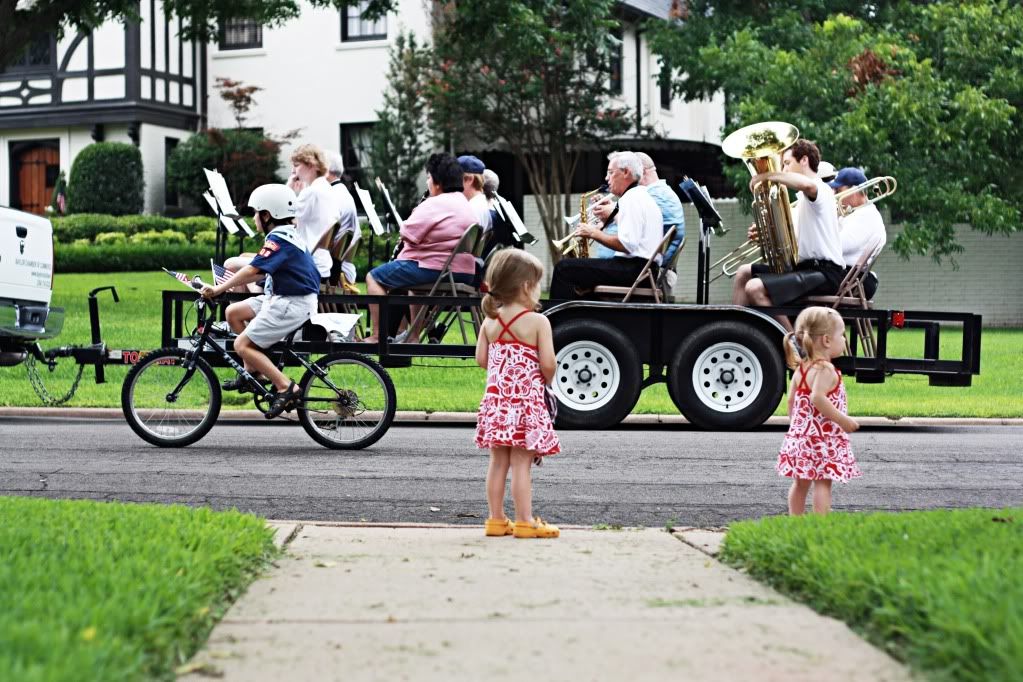 Margaret has been talking about this parade, this moment, for the past year. After the parade (2009) we came home and talked about it, Jeff played the National Anthem (NA) on the piano, we danced. The next day we read a book that had a parade/band, so we sang the song again. She just loved the idea. Just imagine singing the NA without singing the real words, but saying only "Bom bom bom". You now have a very fine picture of the way Margaret sings the NA. In our book, the tuba is singled out saying, "Oompa, oompa, ooompa". So she's also had a minor obsession with the tuba. I'm already looking forward to next year's celebration!
After the parade (2010) passed our house, we followed it back to the main circle in hopes that we could find the tuba player. About fifty yards away from our destination, whom should we meet but the tuba player himself!? He was just at his car loading up his instrument. A young lad, kind and tall. I asked him sweetly if he would do a short little oompa diddy for Marge. He obliged with a smile. Margaret just ate it up!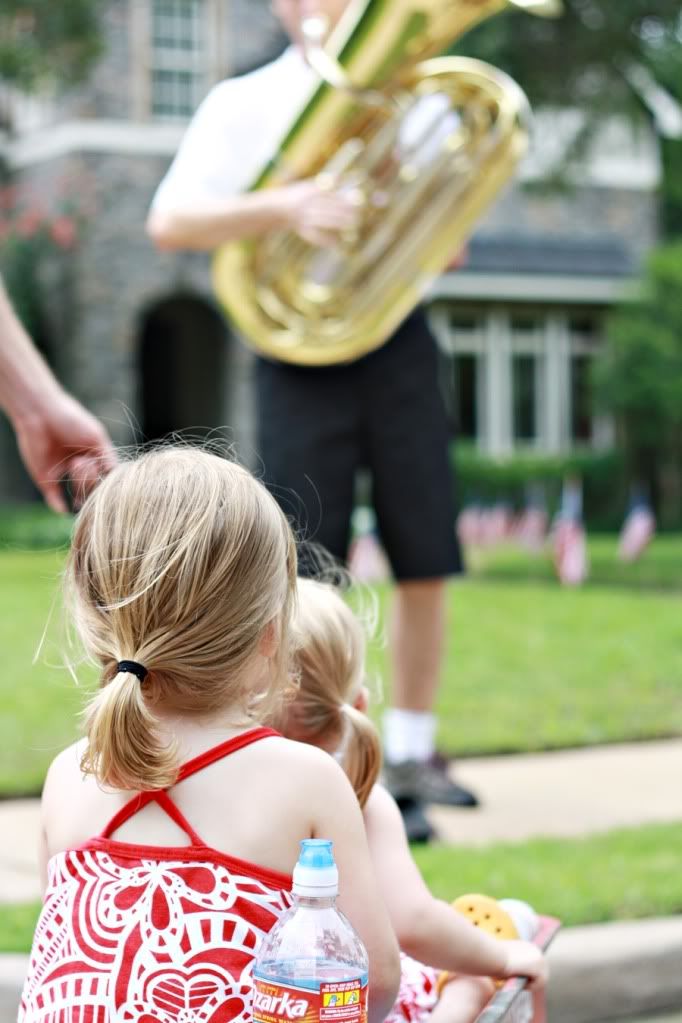 We walked on and happened upon the trombone player! We inquired if he, too, was available for little diddies (I was feeling bold). He complied.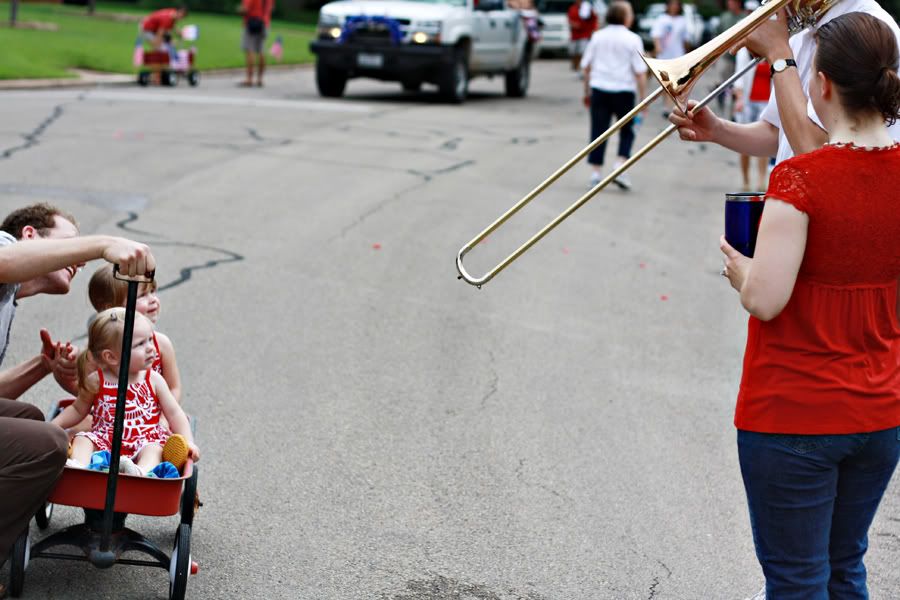 The girls were matching in red and white dresses and I wore a white skirt with a red shirt. I never knew how much fun dressing in the theme could be! I always thought it was a bit silly, but I had a great time this year. ML, thanks for your encouragement! I'd like to have them dressed alike more often, but along with hand-me-downs come cute outfits without miniature duplicates. So we will continue to use the amazingly darling hand-me-downs from all sides and coordinate as much as possible!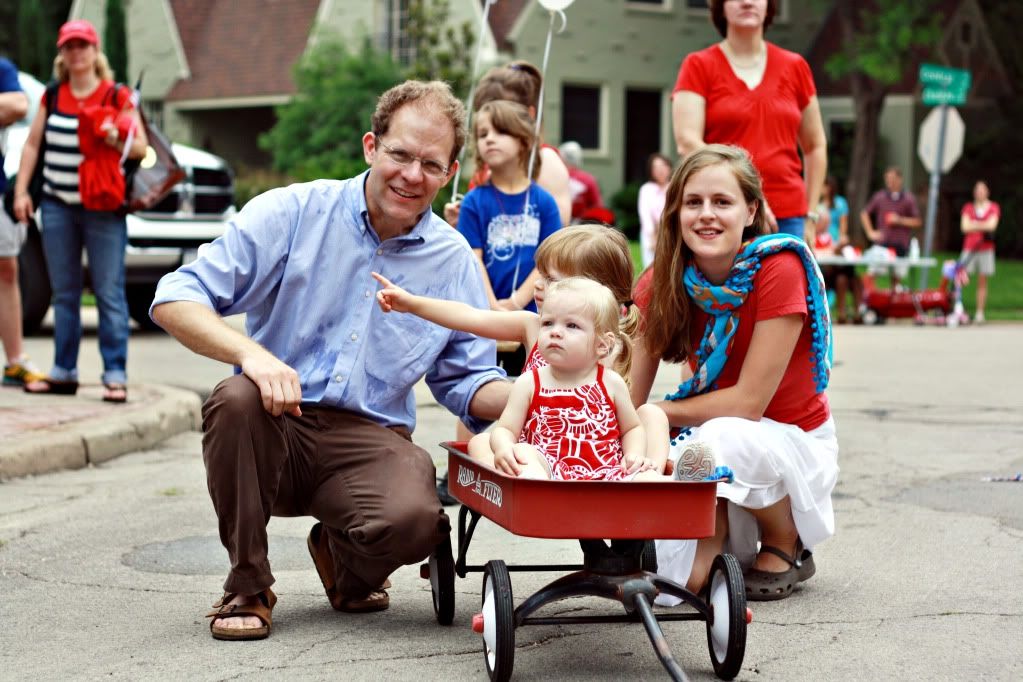 I think this is another parade to be talked of for 366* days!
We ran home...
to paint a bit before our nap.




*366 days; since our parade this year took place on the 3rd and next year it will be on the 4th -- I love all you sticklers who looked way down here to see what that asterisk could possibly mean!