These girls ...
whew. They wear me out.


Sometimes they're sweet to each other. I try to capture these moments.


And then sometimes Margaret teaches Stella the tricks of the trade.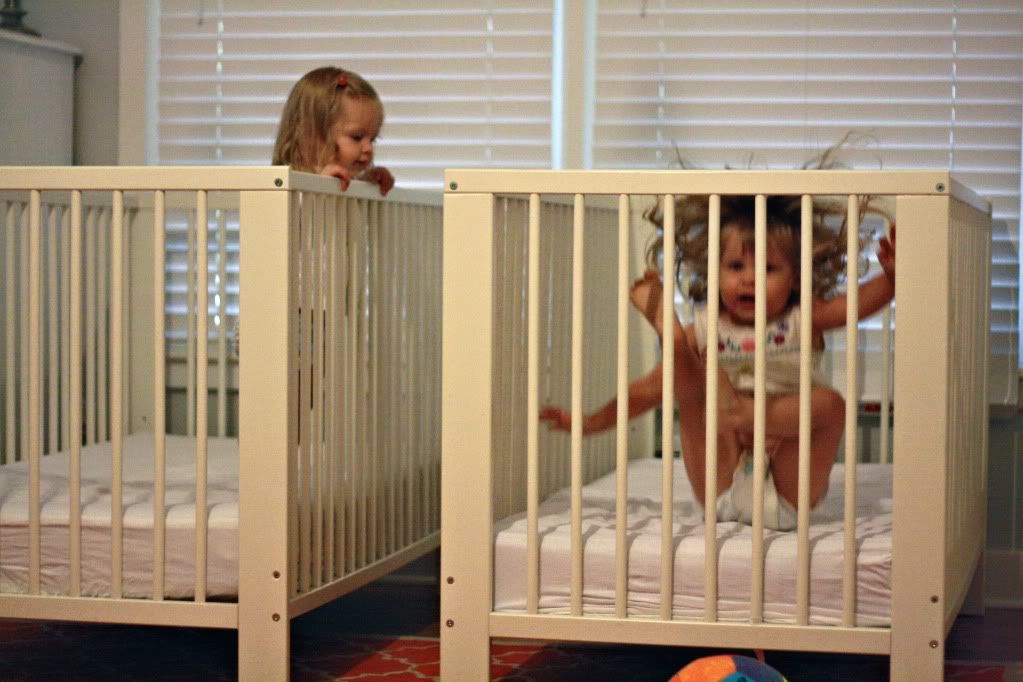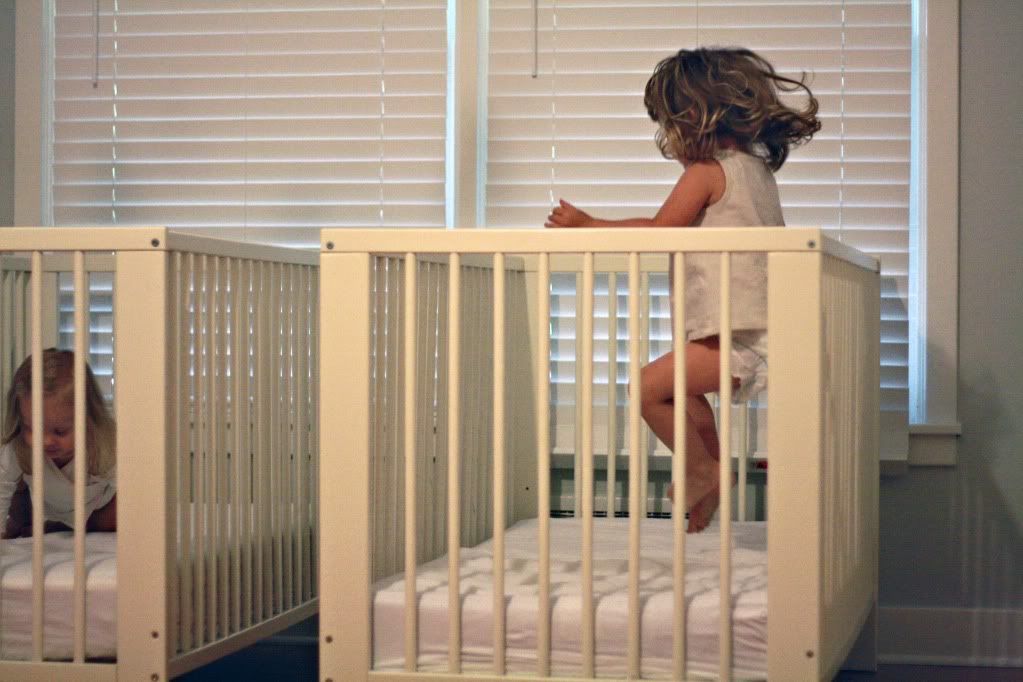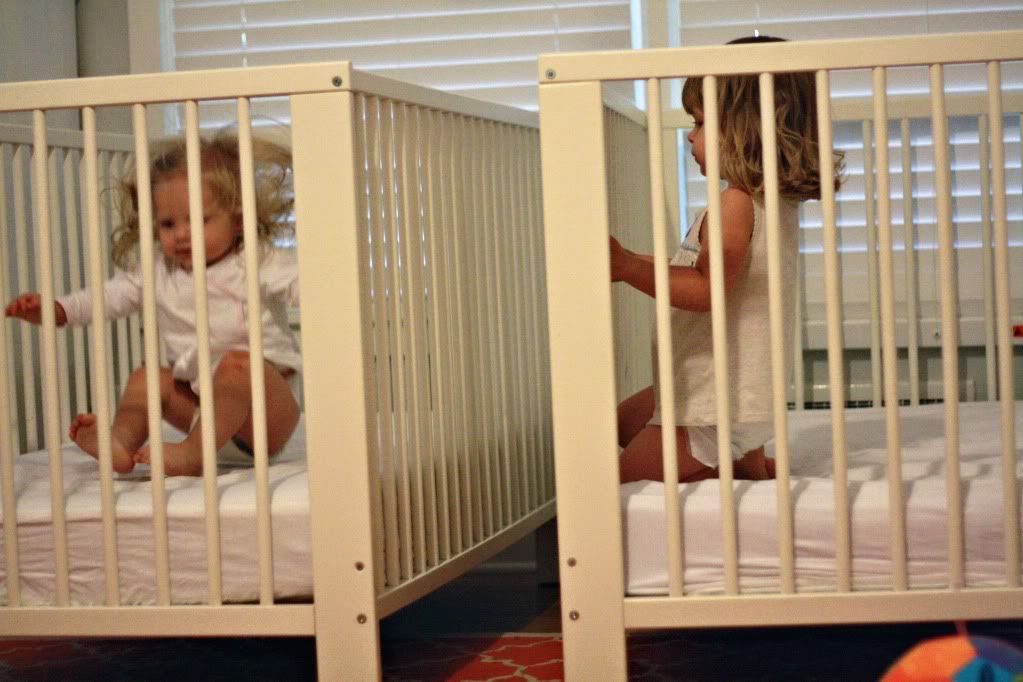 Stella got so into jumping. I think they did this non-stop for about 45 minutes (Which is a ridiculously long time for babies to do anything! Even jumping!).