I was inspired by a bloggy friend to make this very simple fine motor game for Margot.
She's really not that into it. Maybe when she's 3.
Simply a bowl and some clothes pins. I used little sea-creature stickers, but you could use blank stickers and write numbers or letters on them.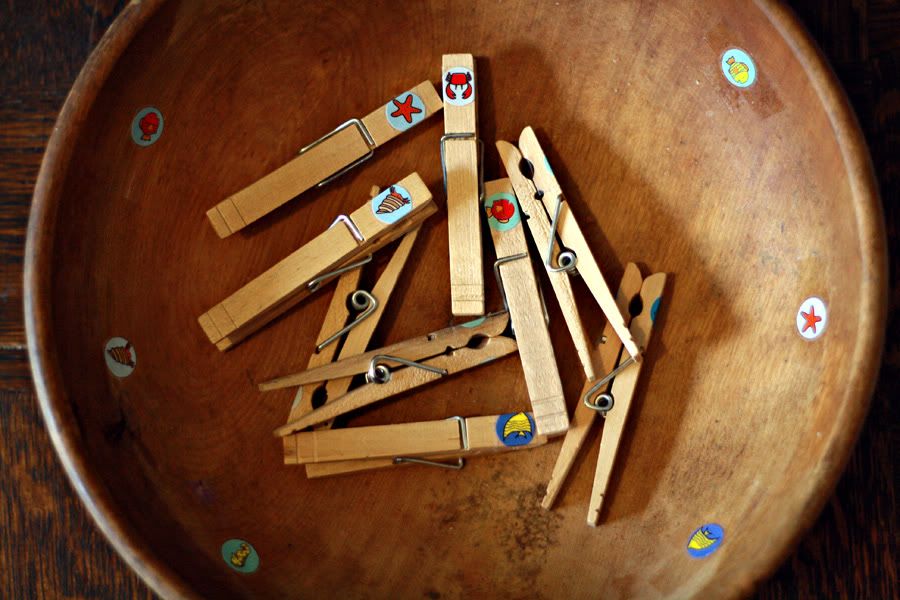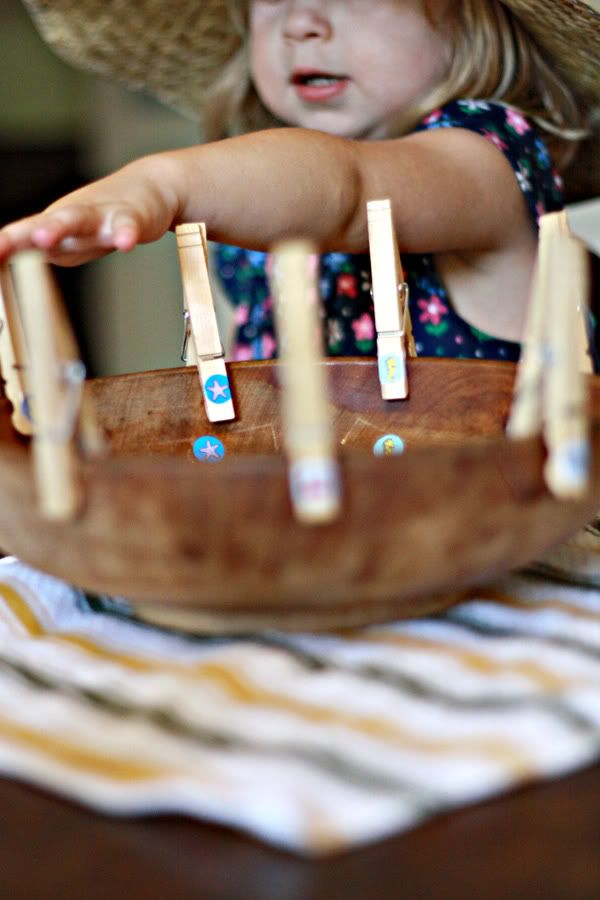 I won't post the picture of her screaming at the game ... I do hope you enjoy!

We leave tomorrow for the lake, so I will be back here next week!