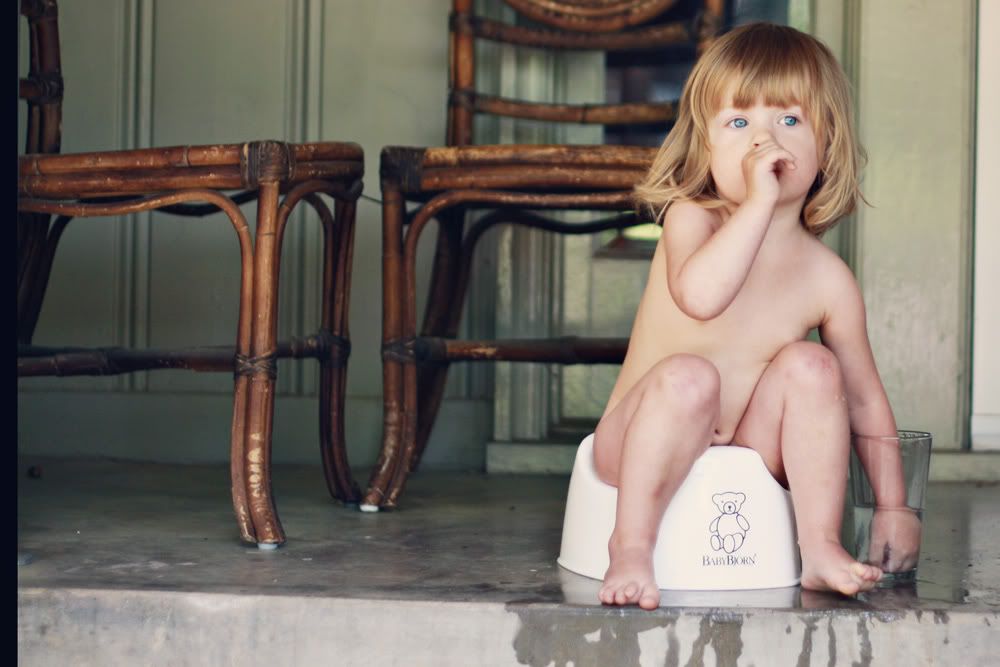 I'm sure you've noticed my absence. I know you were all checking in to see if I'd written a new post. All three of you. Hi. Here I am again.

We're potty training. So far, we are completely unsuccessful. We're pulling out all the tricks. My next step is just to make the switch to panties and just put all of our rugs away for a month or so until we get the hang of it.

Until we do get the hang of it, I guess there's nothing to do but sit and wait.



Thanks to my dear dear friend Becky for starting a blog and inspiring me to start posting again! Love you, girl!