I kept things like crackers and goldfish from Margot for so long. She would have tastes here and there at friends' houses, but I hardly ever gave them to her willingly. I knew she had a weakness (like Jeff). One day, I bought some. For no reason, really, I just threw them in the cart. They set themselves up in our kitchen, and Margot has never been the same.


Two days ago, I told her that she could have some outside. I had a little bowl full of them. I allowed her to take one at a time. She just hovered and obsessed. So I let her take a big handful.
VICTORY




It's the small things, really.



Then she did something that surprised me completely. She willingly shared her gold with her little sister.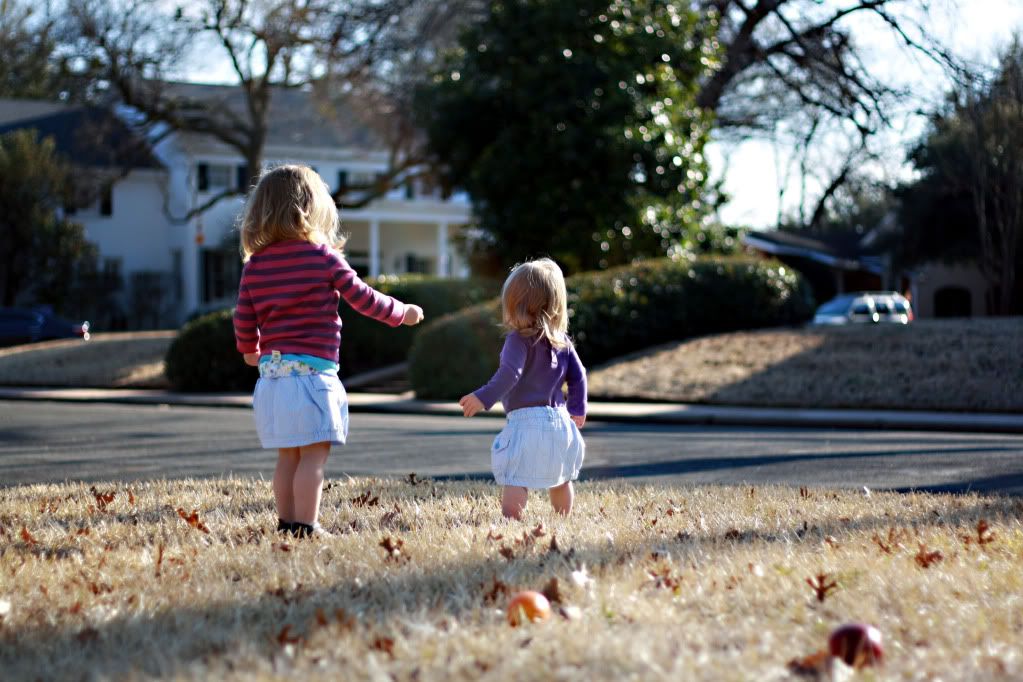 Stella said yes ...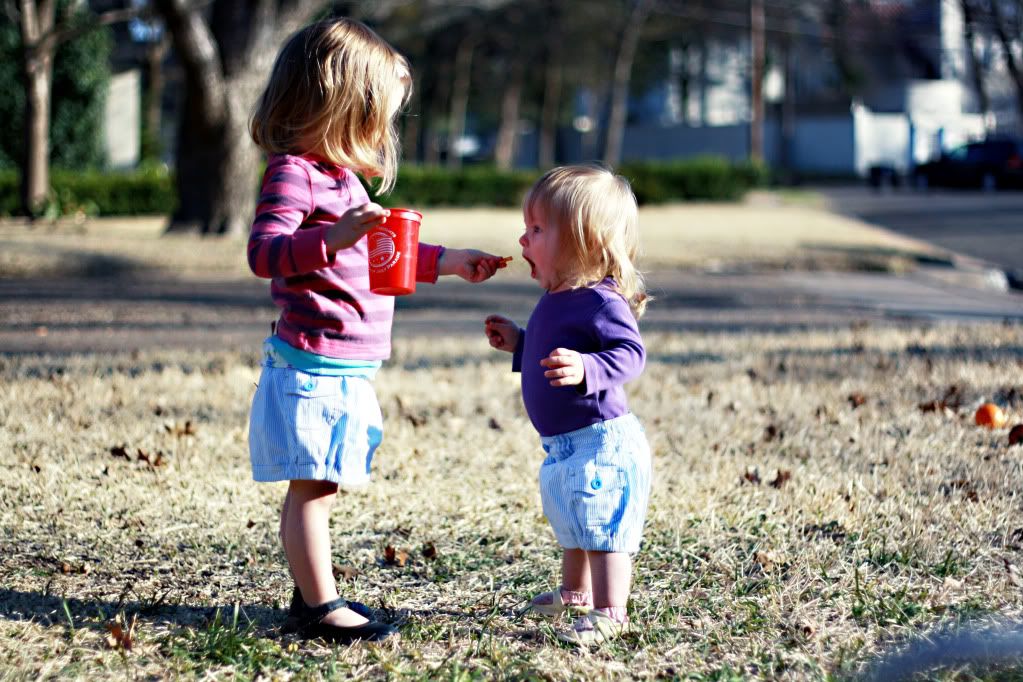 Maybe the the matching skirts inspired generocity.