I hate piles, generally. Show me a pile of gummie children's vitamins, and I'm happy (yes I'm still eating the children's vitamins with gusto) but a pile of paper in my house makes my heart rate rise and my brain flop. I discovered over the last days that piles aren't so bad...collections, if you will.
Here are some of the tolerable collections in my house.


The infamous "kitchen drawer:






My 1980s hand-me-down tote/diaperbag from which I had just extracted my bulky camera







The dish drainer, filled with Stella cups and Margot cups.







The haphazard shoe basket. What a lovely way to welcome guests into my home. (This really should be listed under tolerable piles)






Basket of toys in our bedroom, also pictured here.







A stack that I need to look through, tear out good recipes, then recycle! (I am going to start doing that immediately). More about real simple later. I hate that magazine ... and I love it.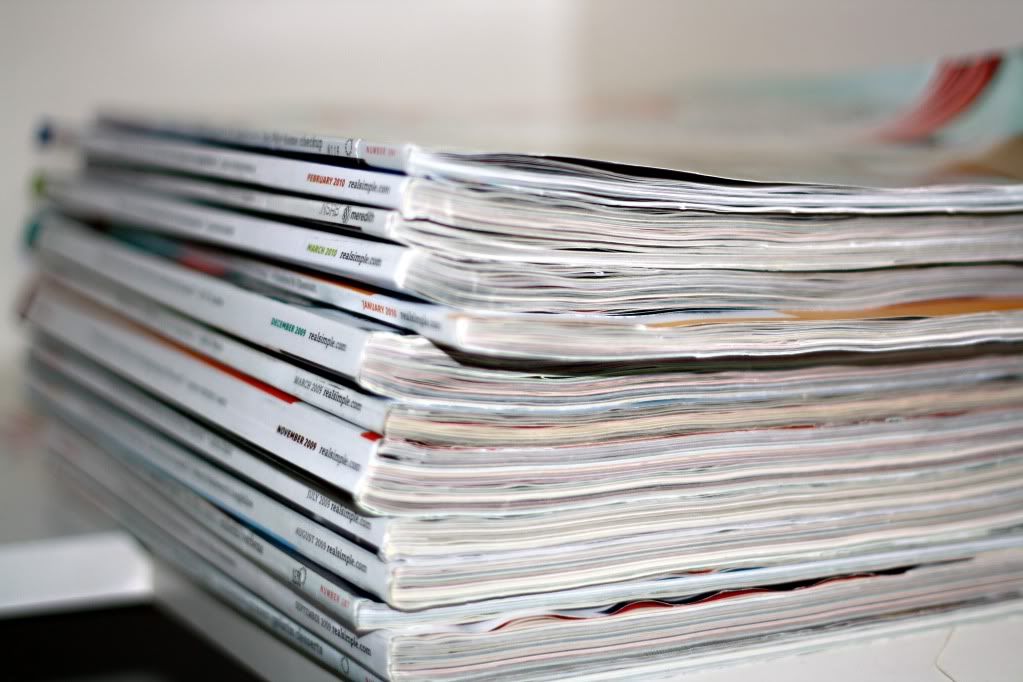 And lastly, a little guy we met yesterday.