If you've been following along with our bath toy saga, you will remember that we recently replaced all the cute little squirty bath toys with rocks. Stella was not fond of the clacking. Then we had to get a new bath mat. Now, they love the rocks and have surprisingly never once asked for the squirting toys.


We've been sprucing up bathtime a bit. Not that it needed much sprucing, but sprucing is fun even though not necessary.











we made the bath water





MAGENTA.






Margot wanted to spend the remainder of her days lying ear-deep in it.




Have I mentioned she likes pink?


(that's a big bubble beside her cheek from the draining water)


She didn't mind that Stella was yanking her hair clip out.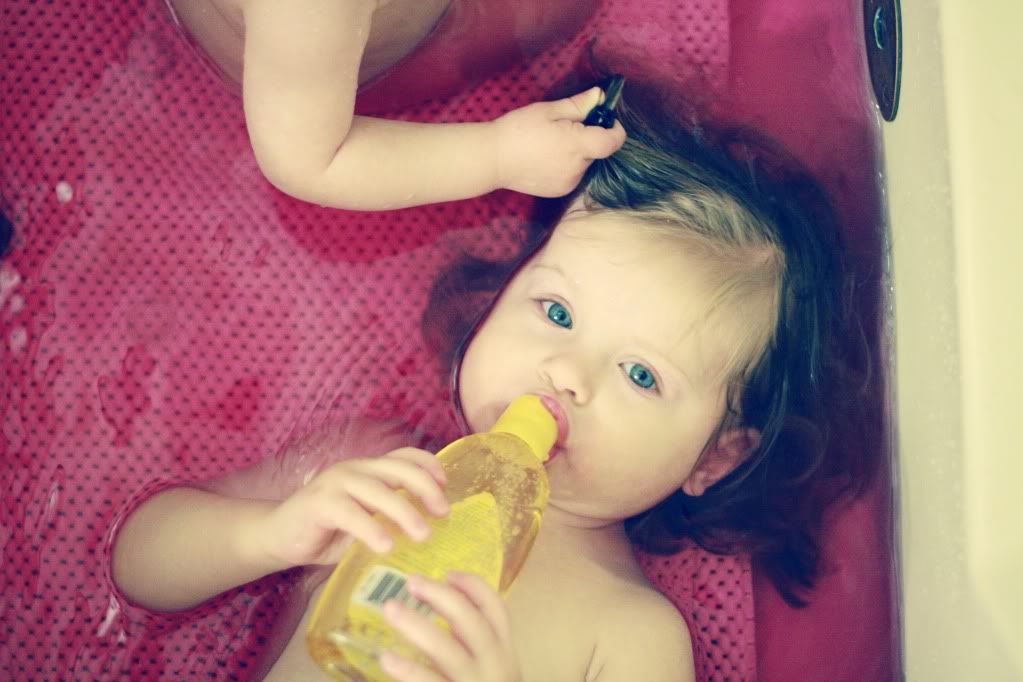 She was just happy to be engulfed by PINK.


She was a bit excited, so we all got wet (and magenta'ed)