My not-yet-one-year-old standing around in blue jeans with a braid in her hair. Oh! this year has gone sooo fast!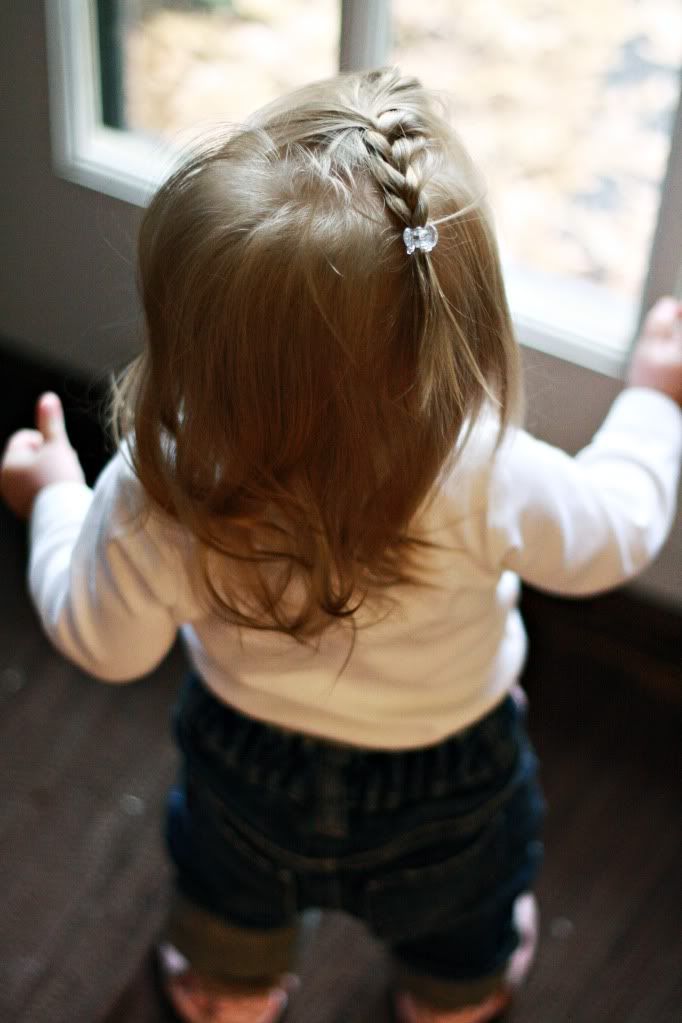 I promise a couple of nice crafty tutorials in the next couple of weeks. Certainly there have been many other tutorials covering the same thing, but why not re-invent the wheel?

Regarding yesterday's post, ML, I was using Health Nut bread. I think it's Oroweat or something like it.