I sliced the tip of my right index finger the other day with my rotary cutter. The blade is so sharp I could hardly even see the cut and it never bled! It still hurts and has made operating my camera a bit difficult. Shooting in Manual has many advantages, but trying to quickly change the shutter speed and the ISO while the moment is passing you by can be stressful! Especially when your index finger is injured! Look at the cutest shot that I just completely whiffed thanks to my bum pointer.


They were just about to kiss. A moment before I captured this Stella's mouth was WIDE open for the kiss. It will probably take weeks to get over it. If I didn't have it so firmly lodged in my memory, I might never get over missing the shot!

After this missed moment, I used my flash for the first time in a long time. It seemed like Stella's mouth was open wide in every picture I took. Here are a few. She's such a nut. Margot was sweetly feeding her some Cheerios.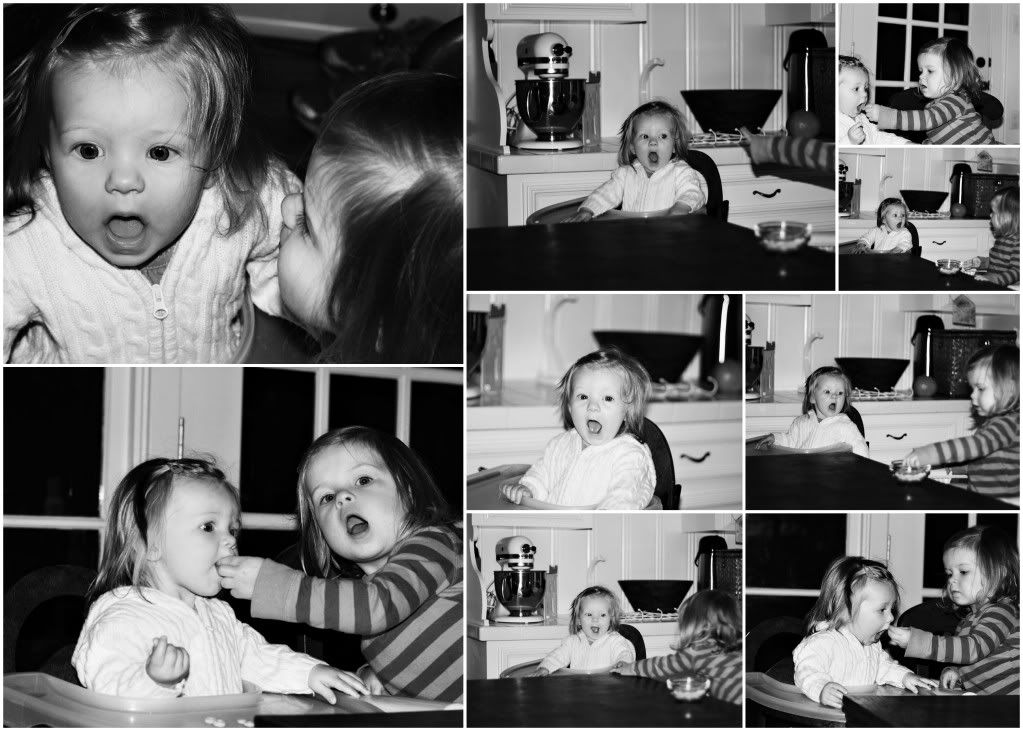 Happy February, readers!
Just a reminder that I love comments. Please, if you've been a lurker for a while, leave me some comment love! This means you, Jeffrey! :)