Is it just me or do our children tend to enjoy, anticipate, and interact with the people we like more than the people we are ... well, let's say ambivalent about?
Our dear, dear friend Doug has completely captured Margot's heart. She is spell bound when he's here and in love when he's away. I can't figure out if it's because Doug is so loved and cherished by us or if it's because he is just such a wonderful person in his own right (and so gifted with children).
We had about a ten minute warning before Doug came over this morning. After Margot heard me say that he was coming, she sat and sat and sat and sat, waiting for him to pull up saying "Come in, Doug!" the whole time.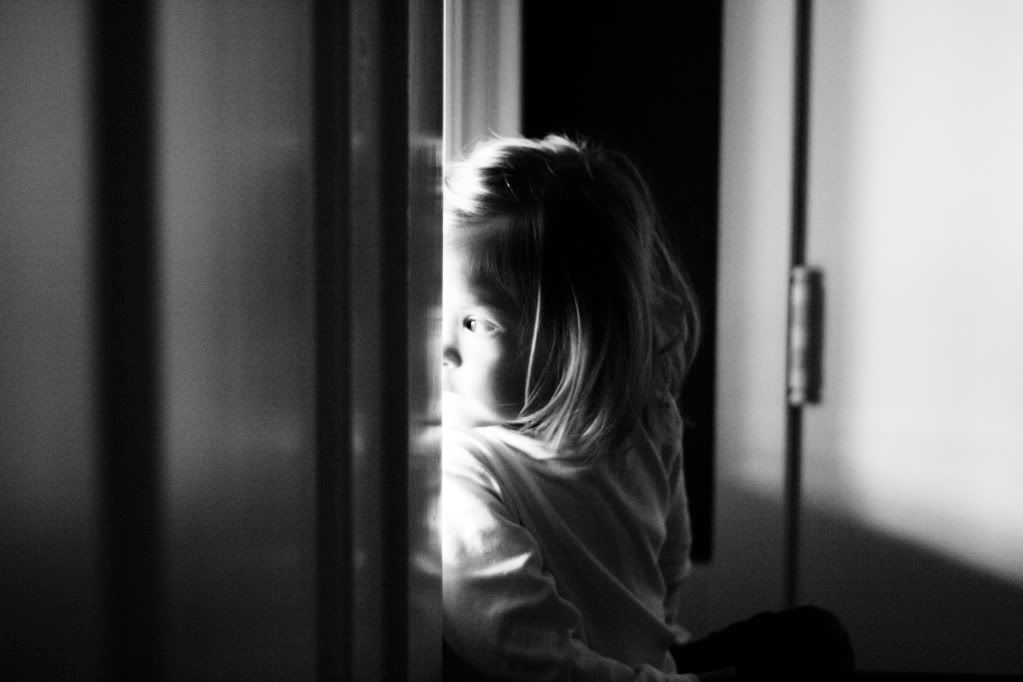 When he pulled up she was so happy to see him. She pulled out every toy that she owns to show him. She sang and he played our piano for her. The visit lasted about 9 minutes before he and Jeff dashed off to lunch, but they were minutes not soon to be forgotten.