Starting tonight, the girls will be sleeping in the same room.

Anybody who has babies sharing a bedroom, give me all the happy stories and none of the fill-me-with-dread stories. Leave those for later.




This is how Margot "reads books" to her wooden people. I guess her hand is acting as the book.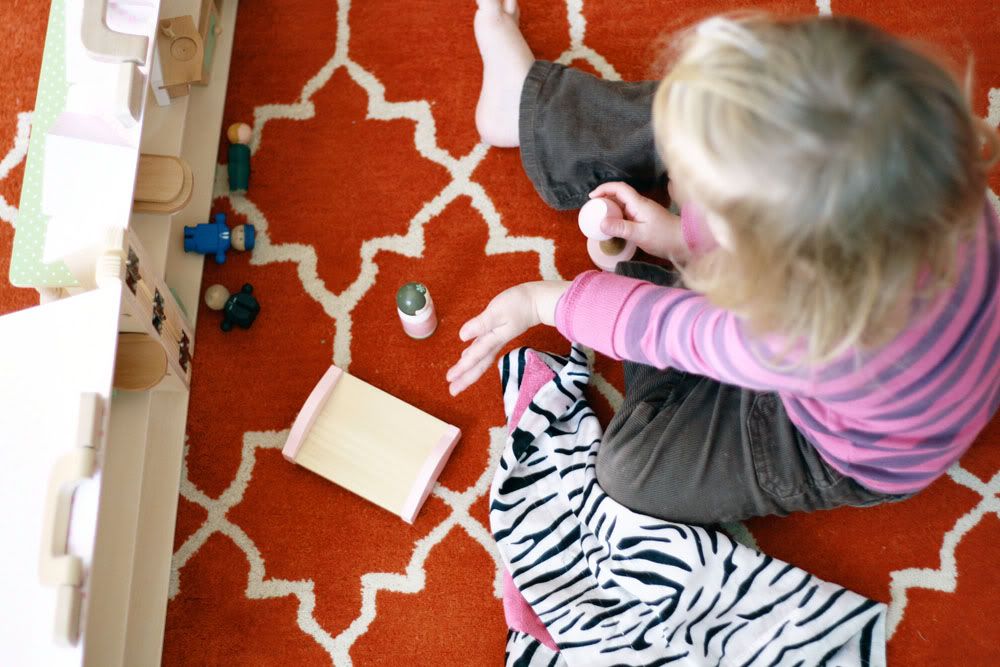 And here's Margot playing with Stella's birthday doll house on Stella's birthday rug.