We've got some snow here this morning. I drafted out a new schedule on Sunday night. Monday was a breeze! They both napped at the same time for two full hours (Margot slept three, Stella for two).
When we woke up, they were sitting in Margot's room together. I went to start a load of laundry and came back to this: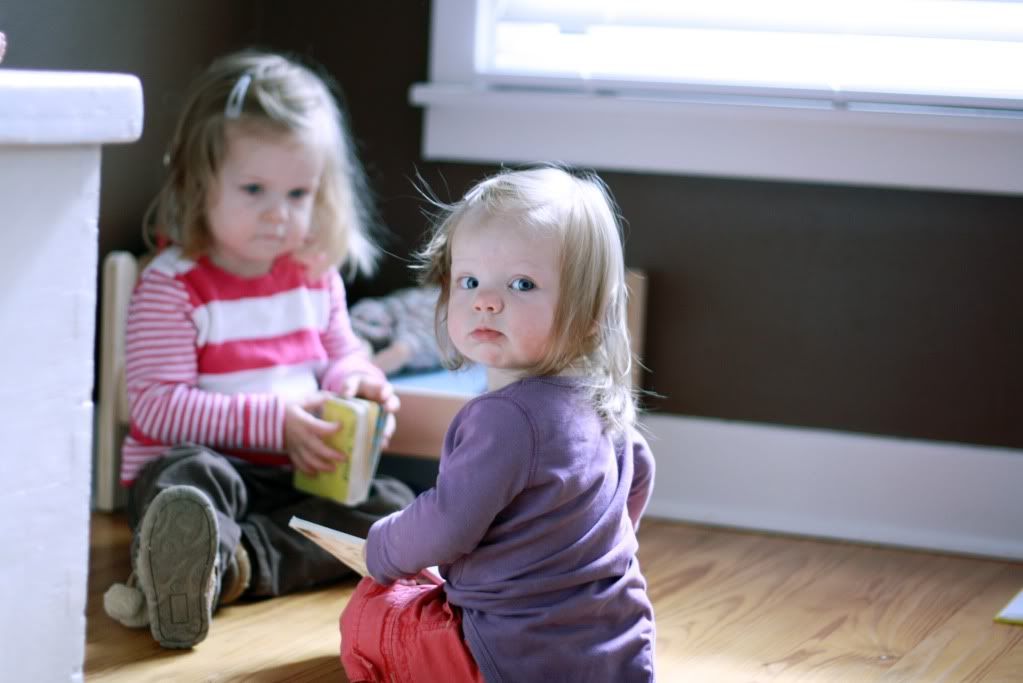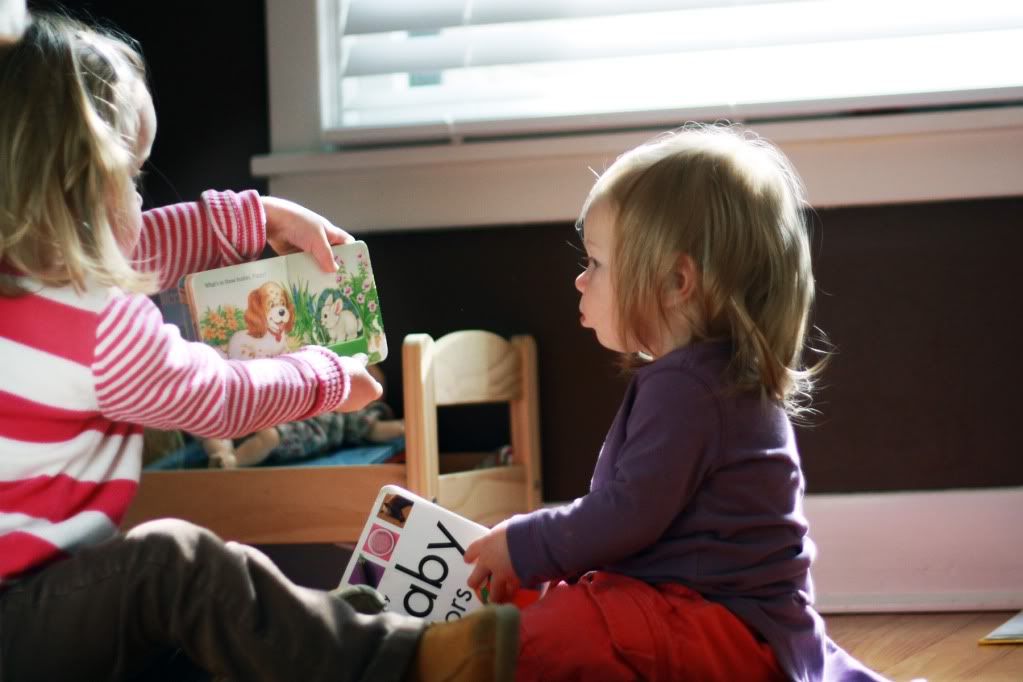 I feel like I'm still recovering from our month of illness. My mind is moving so slowly (and not so accurately).

We are continuing in prayer for Leah Grace Parker. Please join us in prayer.