Though I am not a real cook, I will share yet another go-to recipe for me. It's so easy and adaptable to toddlers.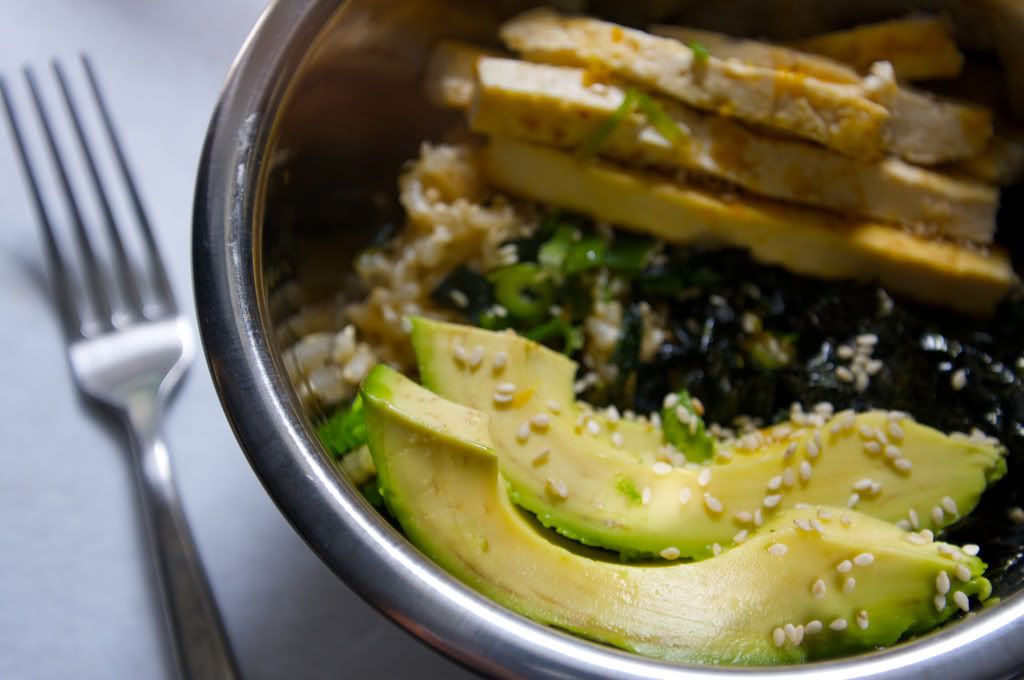 photo by shutterbean
1 cup uncooked brown rice
1-2 avocados, cubed
1 bunch green onions, chopped
1 firm tofu brick, browned in a dry nonstick skillet (I usually skip simply because it actually takes a bit of time and precision)
1 tbsp Soy Sauce
1 tsp brown rice vinegar
1 huge mound of sesame seeds, roasted

Cook rice (you can make this ahead of time)
Chop onions and avocados

Divide rice into bowls. Add the remaining ingredients to each person's bowl based on preference. Garnish with a generous amount of the seeds.
Start slowly with your toddler. Plain brown rice (with butter, perhaps?). Add seeds next time with the avocado chunks on the side. And on until you work up to the full sushi bowl.
Recipe adapted from
Super Natural Cooking
, a wonderful resource and highly recommended by me!