--------------------------------------------------
Poor Stella and Margot having their first antibiotics at the same time.
Well the weather is nice, and we've been out our fair share enjoying the sun.
Here are the pics from yesterday
Margot enjoys her lunch outside (though she still hasn't eaten since Tuesday, I keep making food for her and trying to get her to eat something).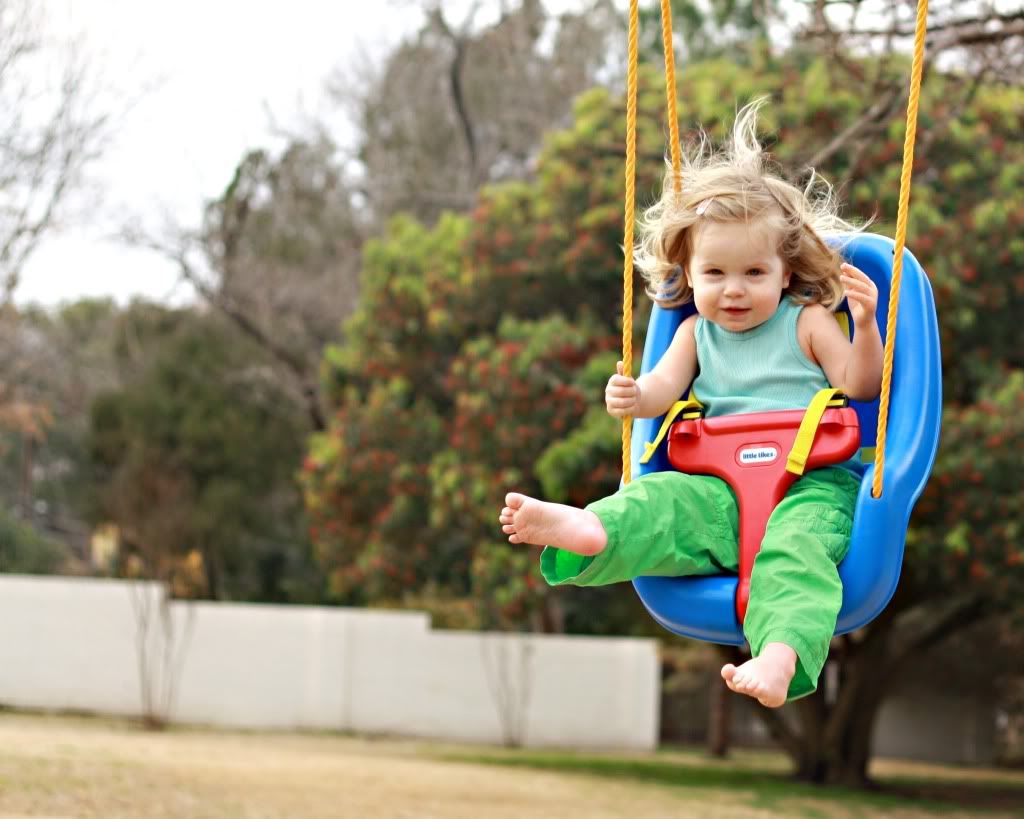 What's better than swinging when one has strep, an ear infection and pink eye?
Cat therapy (our neighbors's cat Peter Pooh).
I can't believe gave birth to this
child
! It's hard to even call her a baby now that I've seen this childish, not at all babyish, picture!
We're drinking lots of water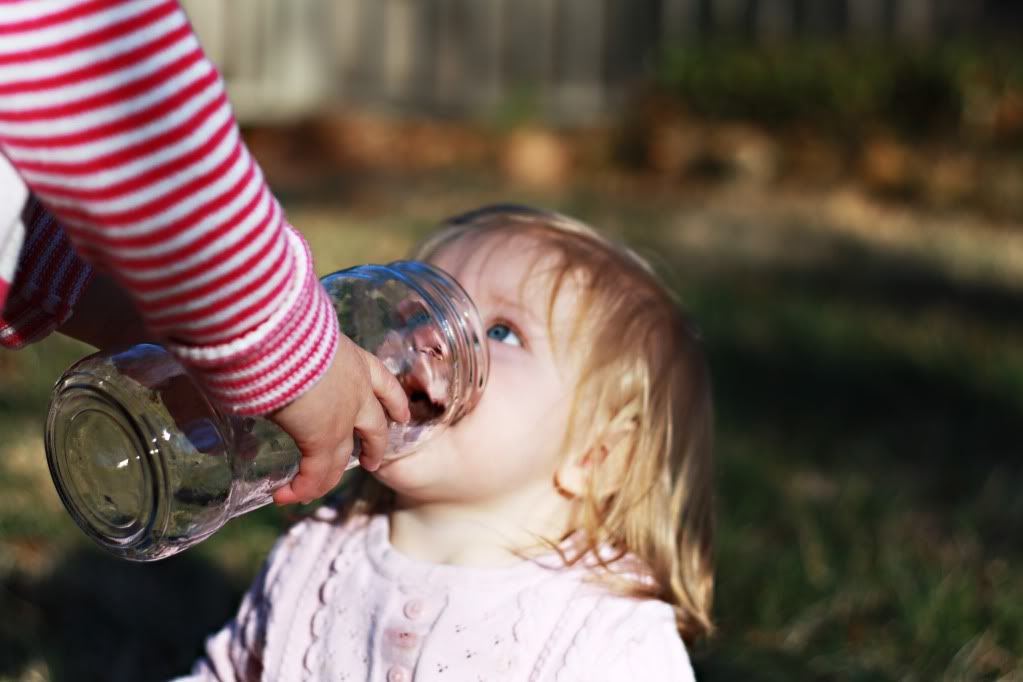 Margot's helping Stella drink even more water!
Pneumonia baby, sitting amongst the circles.
Outside with our germs, infecting the rest of the world.